October 23, 2008
Elaine G. Flores: After a brief lull, the campaigners were out in full-force this week.

• I thought that would be the most out of the ordinary campaign material this week until this morning when I got called into my boss's office — cue dramatic music. As it turned out, she wanted to show me the ginormous assortment of balls on her floor. Golf balls, Wiffle balls, tennis balls, basketballs, footballs, bouncy balls, balls-that-I-don't-even-know-what-you-do-with-them-balls. Some DAYS fans (Teresa from Texas, Meredith of Washington State, Ivonne from New York and Tammy of Indiana) sent the balls to protest what they see as the emasculation of DAYS's DiMera men. These ladies were not pleased to see Stefano babysitting and are vexed that EJ has, "become the manipulatee [sic] instead of the manipulator." They also are annoyed that Tony is on the back burner and so are asking, "Please help us make sure that the DiMera men get their balls back." Well, I think this might be the one time when I can safely say that the fans went balls out to make a point.
You gotta love soap fans' creativity — Digest regularly receives doodads and goodies from readers who know how to make a statement.


Elaine G. Flores: This week our mailbag was dominated by postcards from GH fans. The top campaigners were fans of Jason and Sam, who sent notes listing 30 reasons they are in love with the pair, such as dancing in the rain (No. 20) and three marriage proposals (No. 28). We also got cards rallying for the return of Natalia Livingston as Emily and promoting the pairing of Lulu and Logan. And though she was snubbed by the Emmys, her fans made up glossy "For your Consideration" cards to nominate Carolyn Hennesy (Diane) for Best Supporting Actress.... AMC fans were rooting for Aidan and Greenlee and Zach and Kendall. Team "Zendall" sent word-search puzzles featuring the word "Friend" as in "Time to Show Zach and Kendall's Real Friends."... DAYS was also represented with newcomers to Campaign Trail. "We want to see a Kate/Roman, Anna/Tony quad!" wrote a reader.

See what other soap fans are doing at www.soapoperadigest.com/fantastic.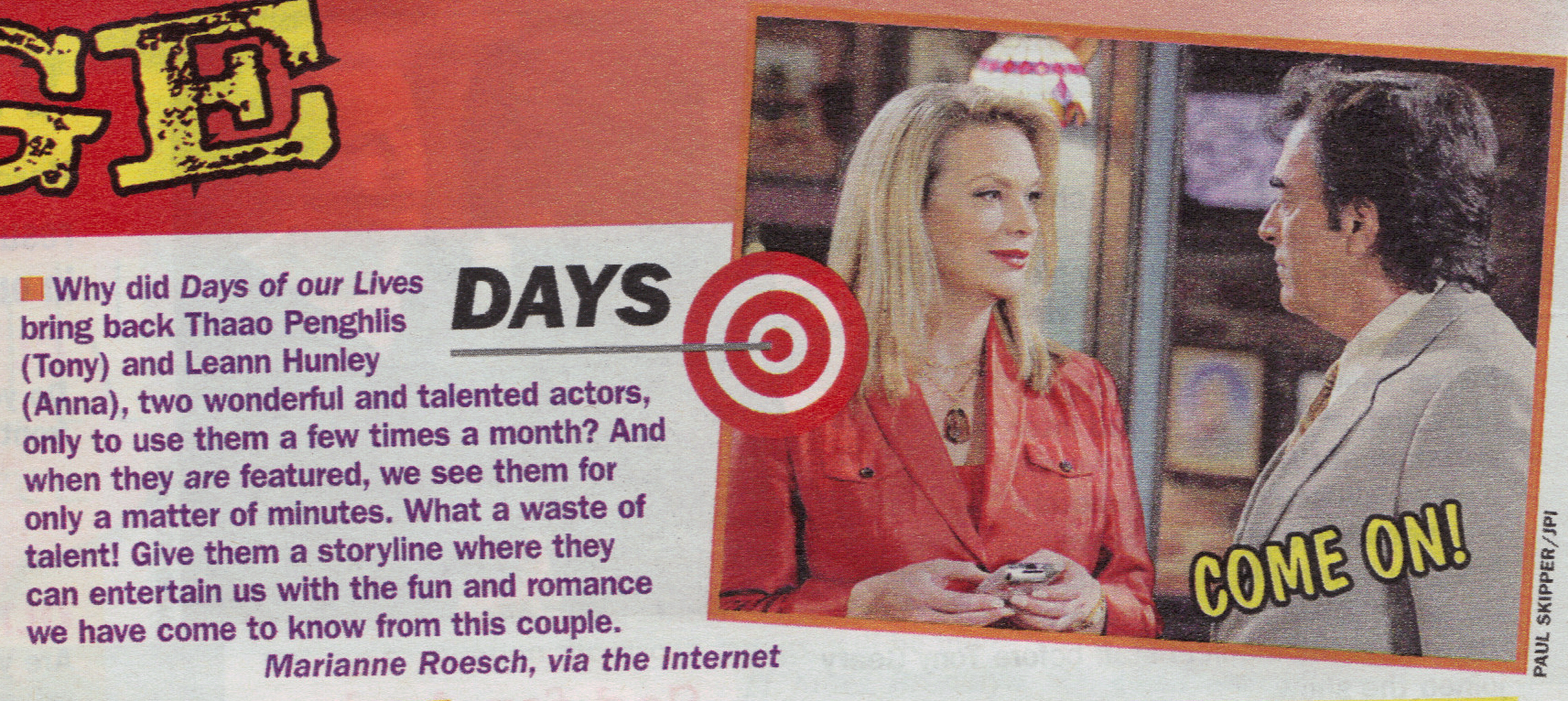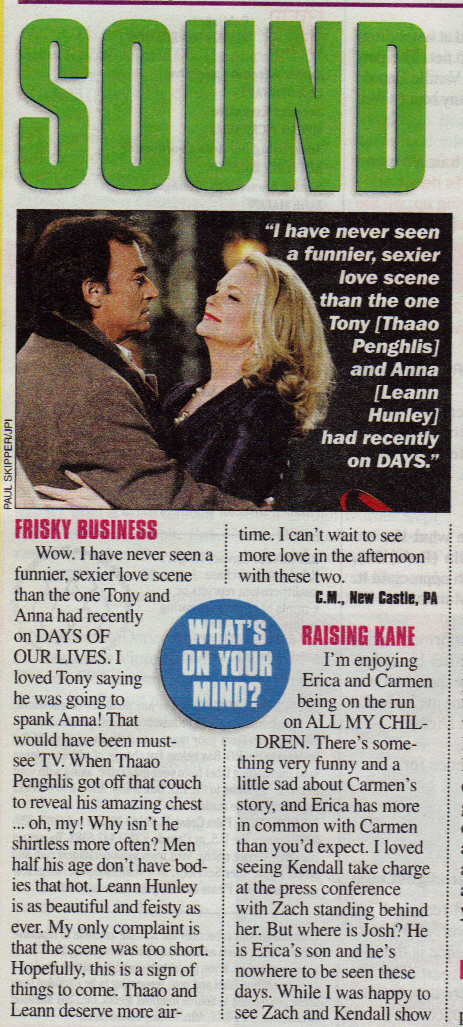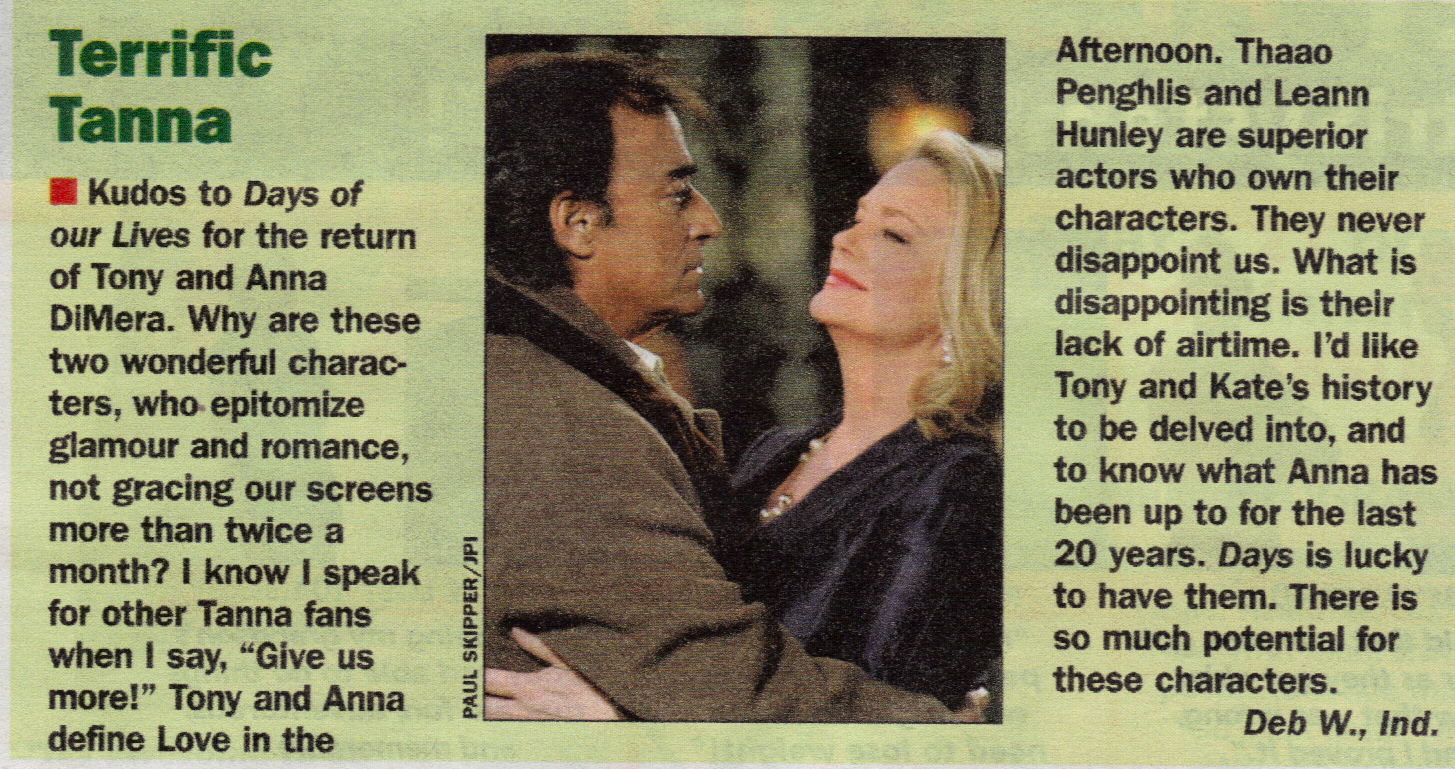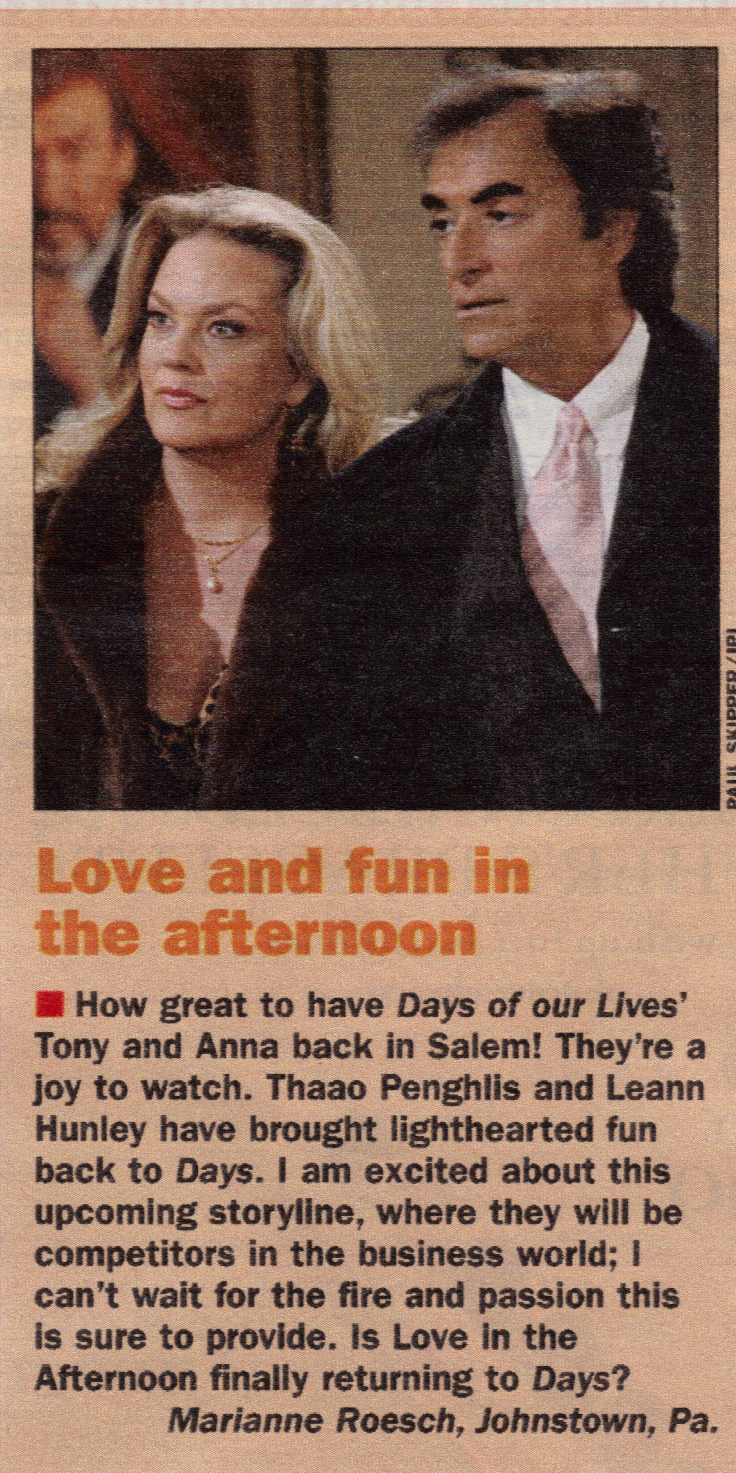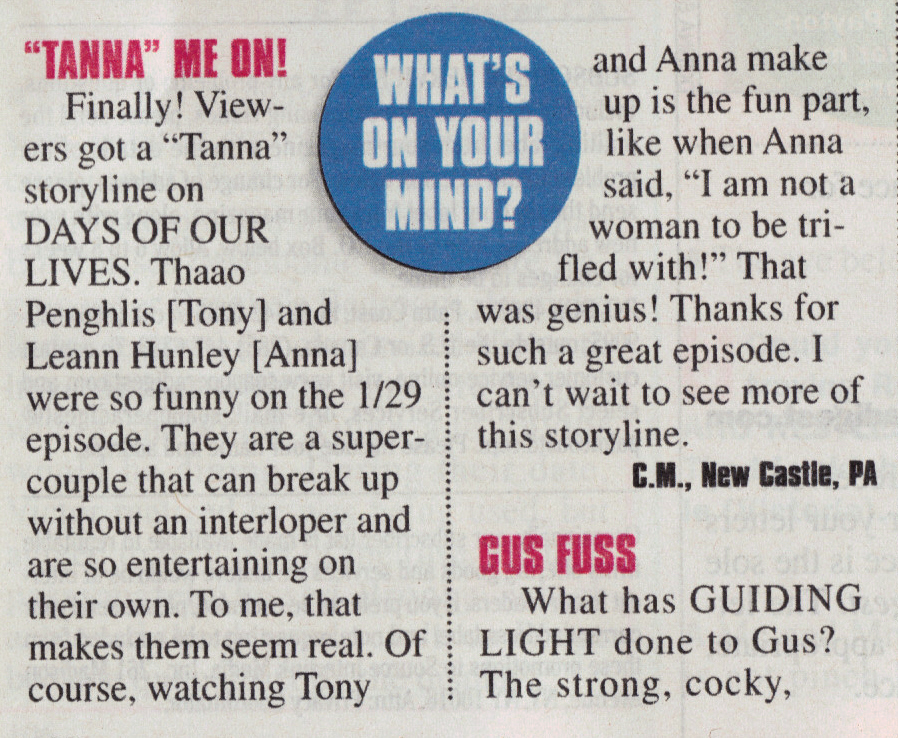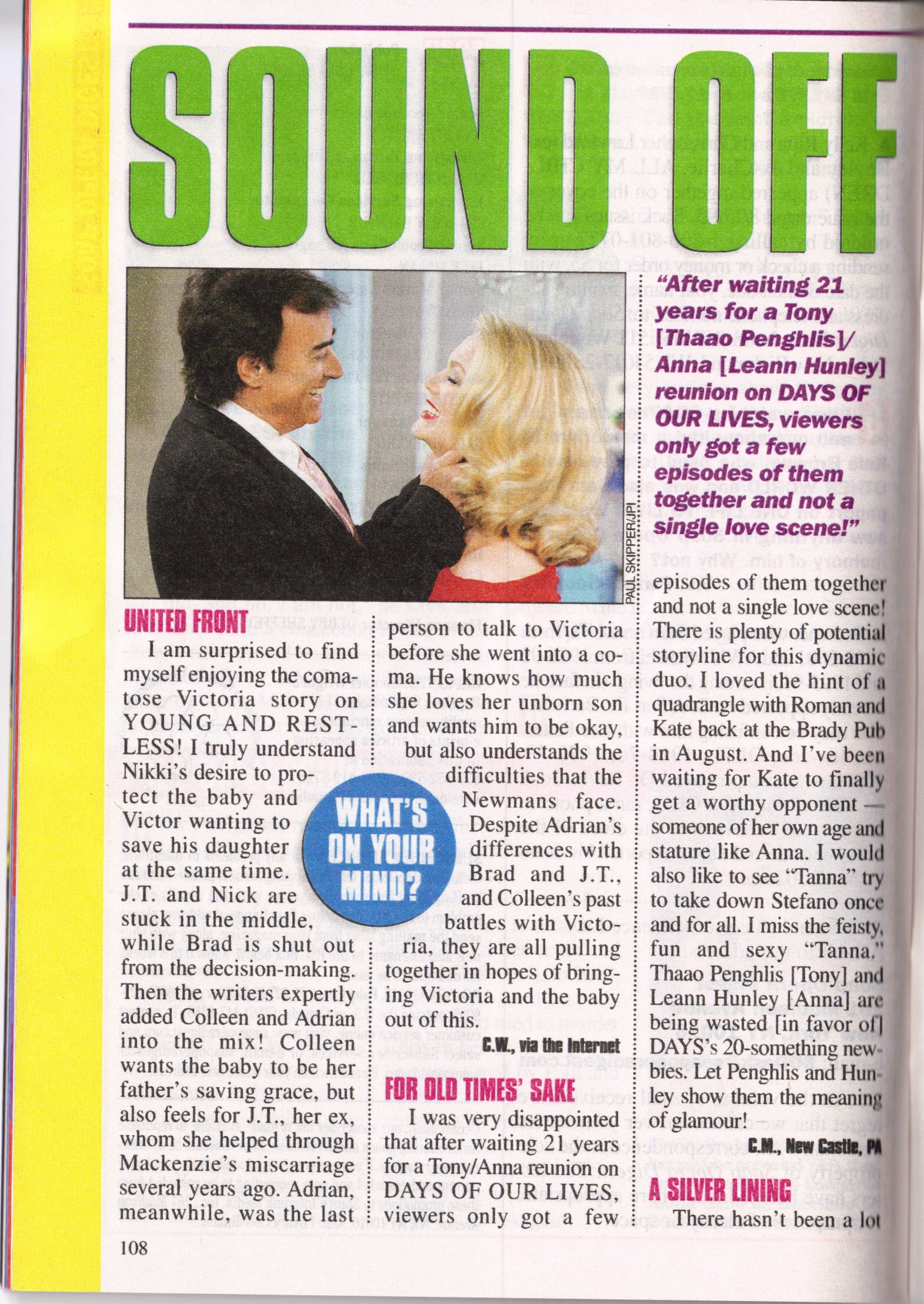 SOD, October 16, 2007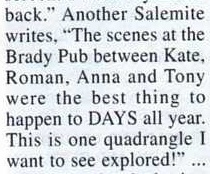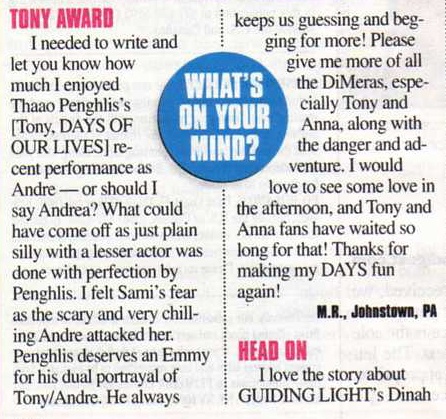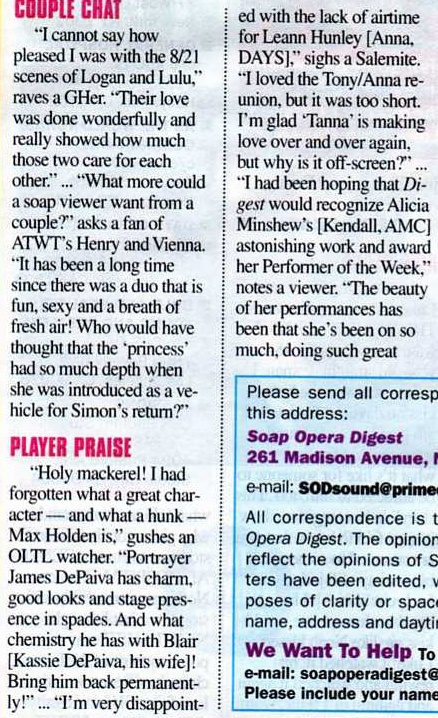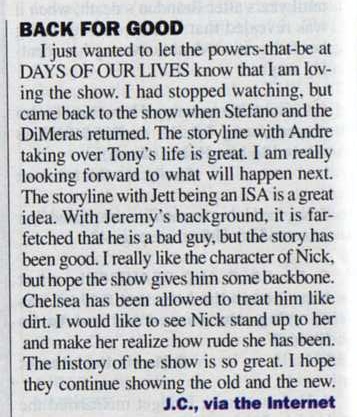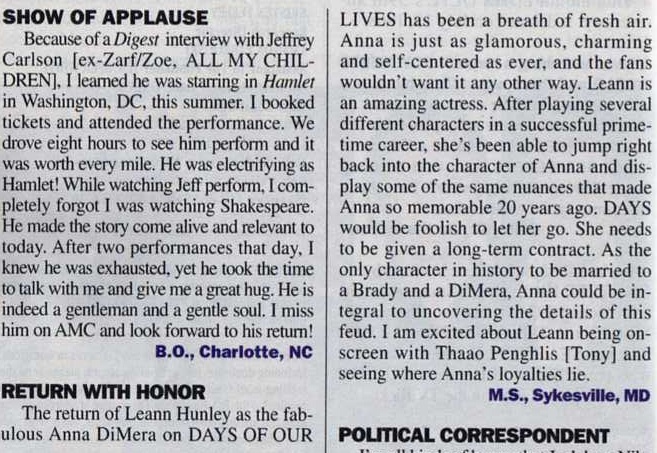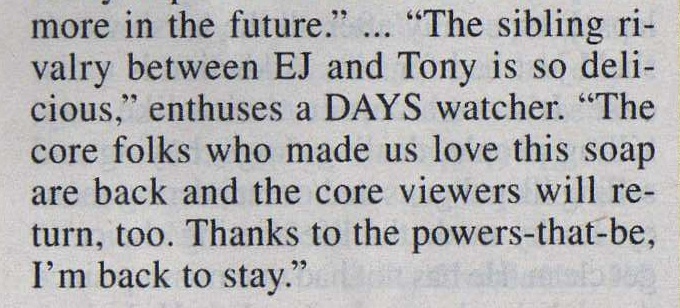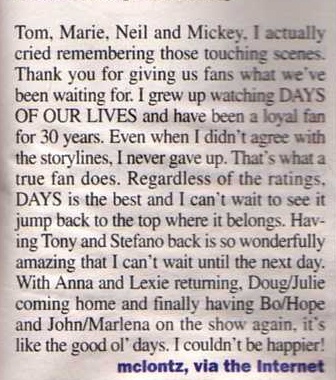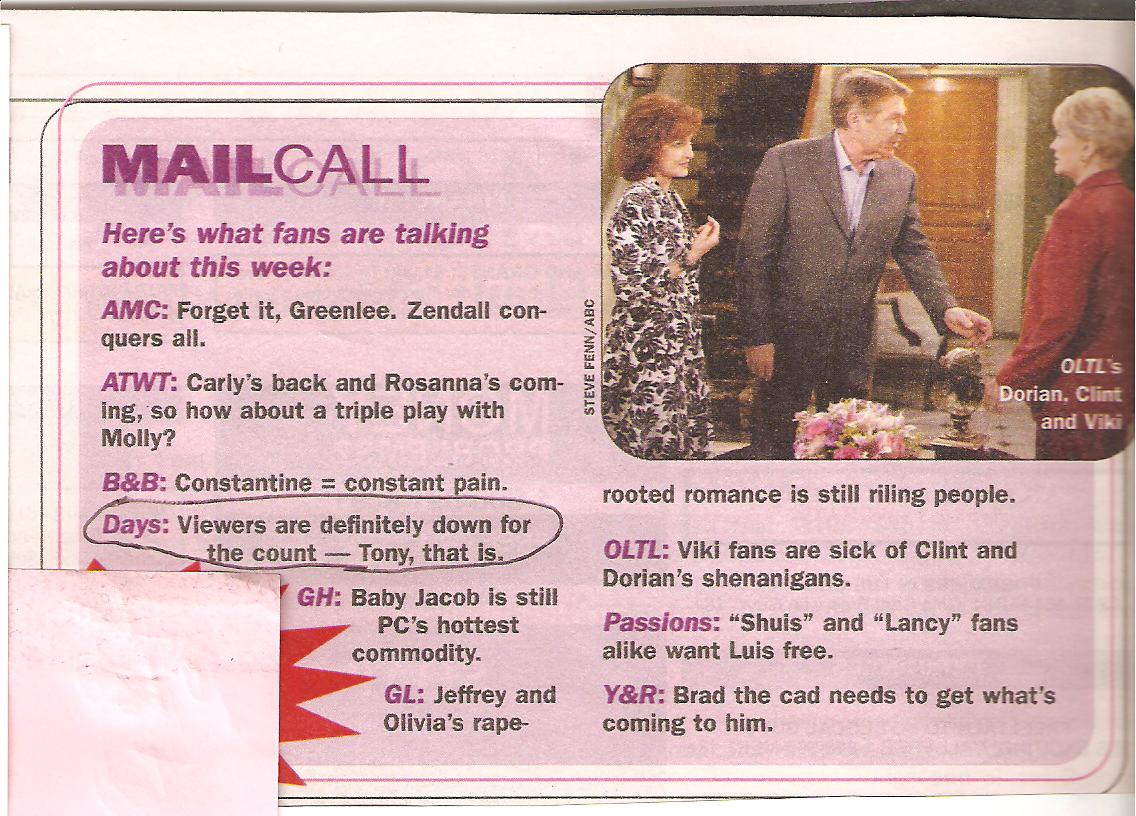 SOD's opinion writer, Carolyn Hinsey on Thaao's return, June 2007.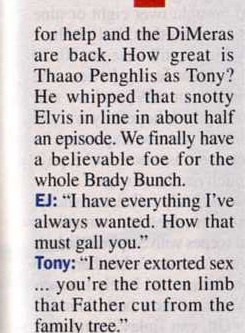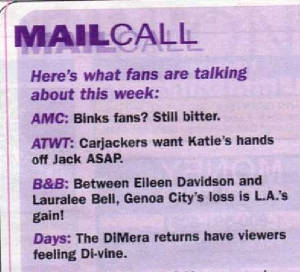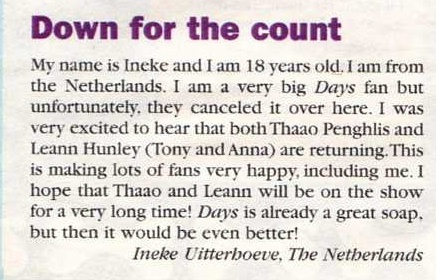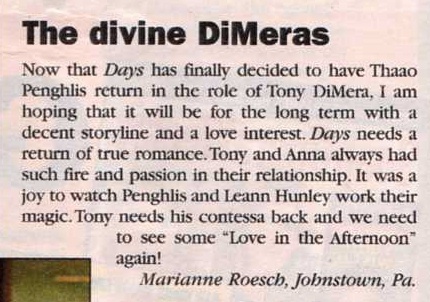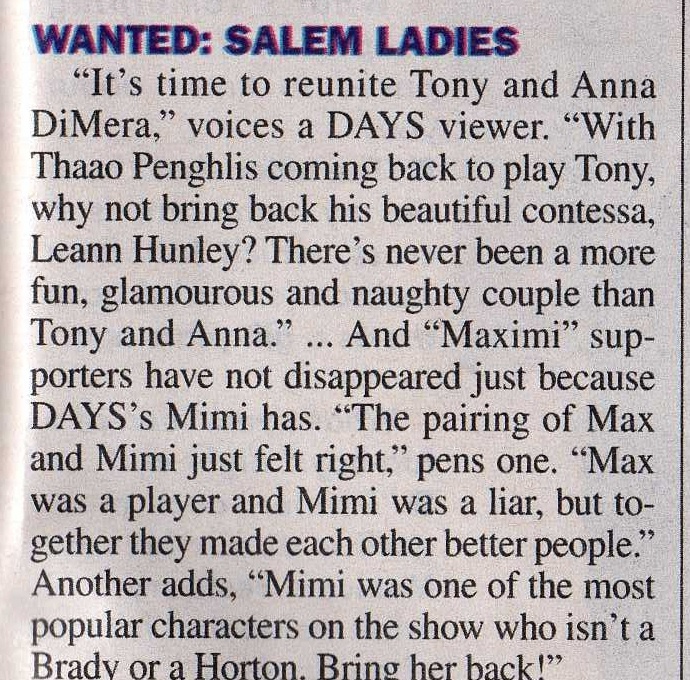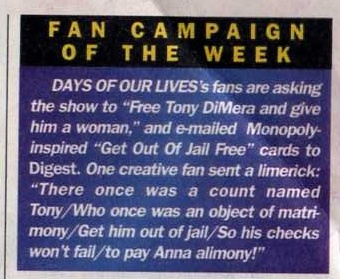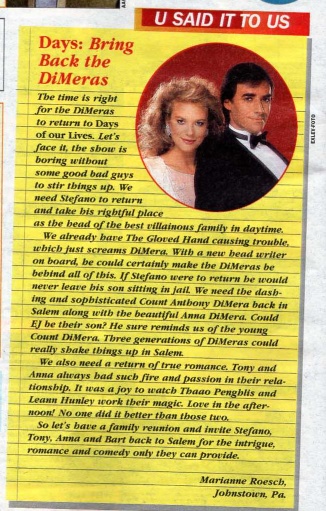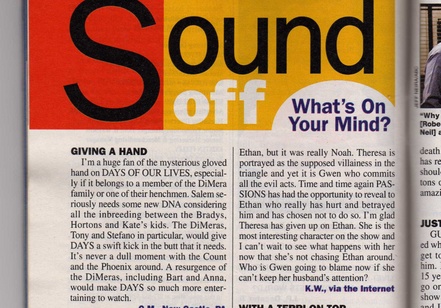 Email any suggestions or to submit a contribution to:
mail to: thaaoshoochies@hotmail.com
Thaao's Hoochies photobucket site (over 1,800 pictures!)
Thaao's Hoochies Photographs Website